Our team is comprised of award winning designers, online user experience experts, internet culture creators, social media strategists, and content creators. We pride ourselves on being at the forefront of technology and social media. We aim to always be 5 steps ahead of the crowd.
We are pioneers in Digital Media with a deep understanding of internet culture in the health, eco friendly and wellness space. We love helping businesses grow.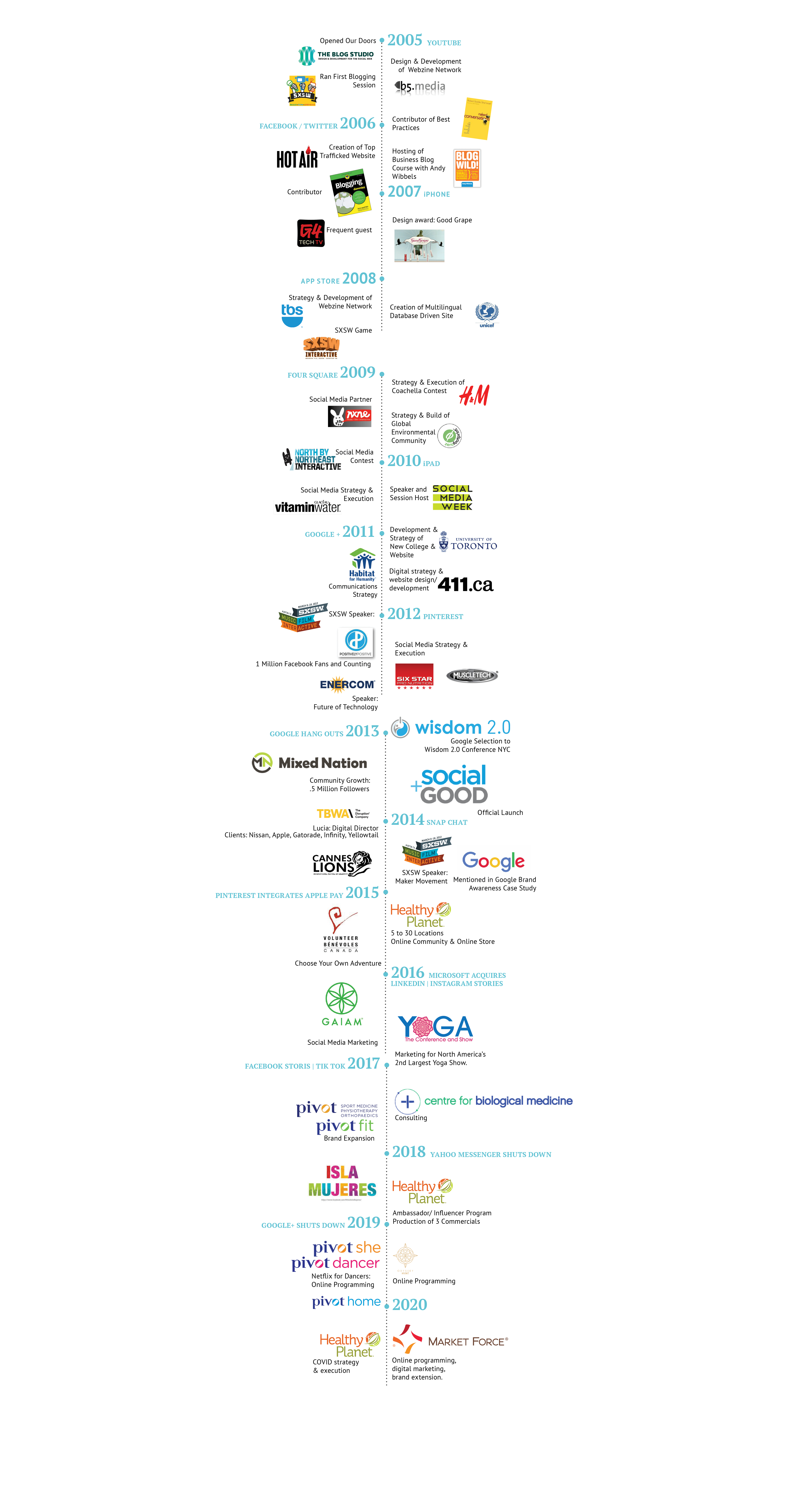 Who We Are
We've worked with some of North America's most highly trafficked websites, subscription models and have created social media campaigns garnering millions of followers on social networks. It's our deep understanding of digital media and digital culture that allows us to penetrate all markets.
In our fast paced and digitally connected world, our addiction to digital devices is increasing and our excessive online content consumption is expanding rapidly. Over the last 14 years, we realize that our team's passions are in personal growth, health, and wellness & eco friendly products. These were the clients we thrived on. From this realization,  5 years ago social+GOOD was born.
social+GOOD is a digital communication agency with a focus on working with small to medium size businesses, solo-entrepreneurs and clients who desire being cared for like family.
Our team is passionate about creating online marketing campaigns, ads and designing websites that help people be their best while allowing them to connect with nature, themselves and to use technology with respect and purpose.